Product Information
---
Youngman BoSS Light Weight Ladderspan Aluminium Scaffolding is the ultimate solution for your tower design needs. Our light weight aluminum scaffold made of the highest quality materials and construction techniques, ensuring maximum durability and reliability. BoSS range of products by Youngman India is one of the safest scaffold towers available in the market today. Its light weight and heavy duty tower design with capacity of 275 kg per platform and 950 kg per tower allows it to withstand heavy loads and harsh weather conditions. This capability makes it suitable for a variety of construction and industrial projects, such as building construction, shipbuilding, and maintenance of large structures.

Available in single (850mm) or double (1450mm) widths and 2 slip-resistant platform lengths (1.8 & 2.5m) options. With the capacity of 275 kg each platform & 950 kg per tower* The cam locks provide additional stability and prevent the scaffold from swaying, while the stabilizers ensure that the scaffold stays upright and sturdy. Our scaffold towers are engineered to be quick and easy assembly with minimal training can saving you time and money on labor costs.

Features
---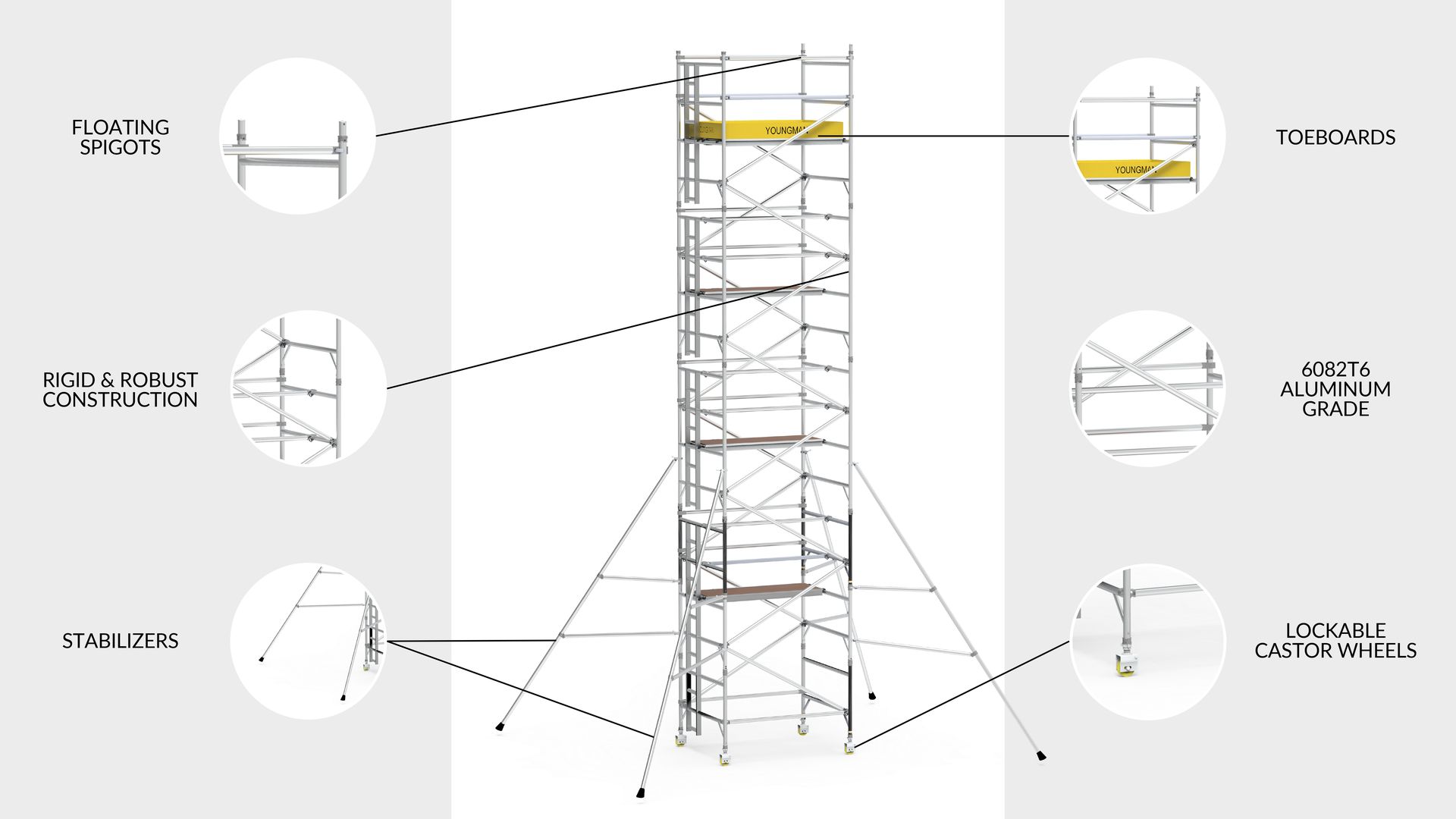 Specification
---
| | | |
| --- | --- | --- |
| Platform (Lx B)  | 1.8 x 1.45 Meters  | 2.5 x 1.45 Meters |
Check out product certifications.
Download our product checklist today!
Make the most out of your purchase.

Elevate your experience. Access it now for free!

Youngman Help
---
Questions Related to Products & Customization? Start with frequent asked question.